| | |
| --- | --- |
| Show Date: | Saturday, April 1, 2017 |
| Show Start Time: | 2:00pm |
| Approximate Show End Time: | 4:30pm |
| Rating: | Children under 10 must be accompanied by an adult. |
| Cartoon: | Yes |
| Door Prizes: | Yes |
| In 3D: | Yes |
| Fundraising For: | Family Movie Trust Fund |
Admission Prices
Tickets go on sale soon.
Theatre Information
Ottawa Family Cinema is located at Notre Dame Auditorium, 710 Broadview Avenue, Ottawa, Ontario.
For more information, please call 613-722-8218 or e-mail info@familycinema.ca.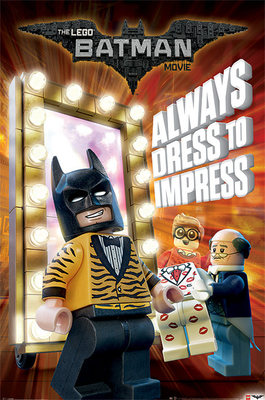 Always be yourself. Unless you can be Batman.He's Rogue Too!

Synopsis:
Review by a parent: My 5 year old son had been bugging me wanting to watch this since he first saw the trailers. Skeptically I booked tickets for a preview and went along thinking I would let him enjoy this whilst i got an hour or so to have a nice nap :-). From the word go this movie is hilarious with a lot of jokes that older kids/adults will find. in certain aspects i enjoyed this more than my kid lol. Some of the one liners are brilliant - especially the password that Batman has set for his computer which is not the one he says in the trailer. A great fun movie which took the Batman from the Lego Movie and made it even more awesome. A top rated movie from me.




3D Information for Lego Batman

Presented in Dolby 3D

3D Information



Movie Preview for Lego Batman
Movie Preview

Calendar