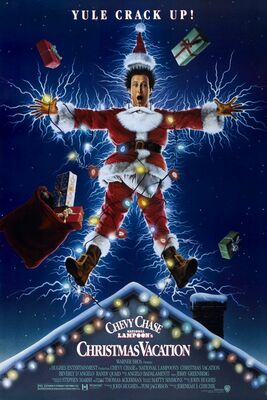 National Lampoon's Christmas Vacation
Friday, December 6, 2019
BACK BY POPULAR DEMAND JUST IN TIME FOR CHRISTMAS!
Synopsis: It's Christmas time and the Griswolds are preparing for a family seasonal celebration, but things never run smoothly for Clark, his wife Ellen and their two kids. Clark's continual bad luck is worsened by his obnoxious family guests, but he manages to keep going knowing that his Christmas bonus is due soon. As a special treat enjoy the hilarious added short feature A MRS BROWN CHRISTMAS!
Information about this special show: Enjoy a special Family Christmas fun evening with a free gift for everyone and door prizes to start the season right!