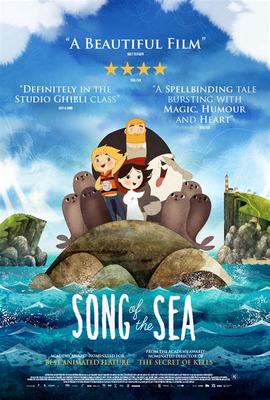 Song of the Sea
Saturday, March 17th, 2018
Celebrate St Patrick's Day the family way! A Brilliant Irish animated hit!
Synopsis: A beautiful Irish Academy Award nominated Animated fantasy! Song of the Sea tells the story of Saoirse, a little girl who can turn into a seal, goes on an adventure with her brother to save the spirit world and other magical beings like her. Saoirse is a child who is the last of the selkies, women in Irish and Scottish legends who transform from seals into people. She escapes from her grandmother's home to journey to the sea and free fairy creatures trapped in the modern world. Director: Tomm Moore. PLUS CARTOON AND IRISH MUSIC! FREE GIFT IF YOU ARE WEARING GREEN TO THE SHOW! JOIN IN THE FUN!