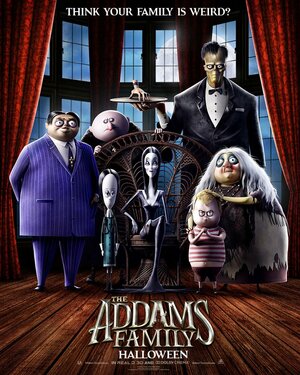 The Addams Family (3D)
Saturday, November 23, 2019
Think your family is weird? Think again.
Synopsis: The Addams family's lives begin to unravel when they move to New Jersey and face-off against the 21st century and its greedy, and sly reality TV host Margaux Needler while also preparing for their extended family to arrive for a major celebration.