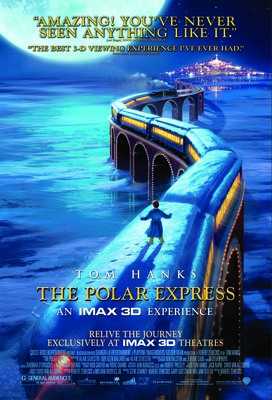 The Polar Express 3D Experience (3D)
Saturday, December 15, 2018
For Christmas Back by popular demand.. Experience it in 3D plus free gifts!
Synopsis: It is Christmas Eve and you are about to have the adventure of a lifetime! "This is the Polar Express!" What unfolds in this beautiful movie is an an adventure which follows a doubting young boy, who takes an extraordinary train ride to the North Pole; during this ride, he embarks on a journey of self-discovery which shows him that the wonder of life never fades for those who believe. Plus a classic Christmas cartoon with festive songs and carols before the show starts! Ger ready for THE POLAR EXPRESS 3D EXPERIENCE! It's so popular that it's now a yearly OFC tradition. Take the whole family again! FREE Christmas gift to everyone at the show so BOOK NOW!